We can get all bent out of shape, jump up and down, and run around in circles. Or we can be strategic.
I choose strategic.
At this point, it's time to look at exactly who is this Donald Trump guy. What makes his heart sing? It's clear he loves getting in the middle of a rally, getting energy from a big crowd. But the thing that Trump loves more than anything else? Building things.
He hates wonkieness, but Donald Trump loves a good building project. He loves to break ground, he loves to stand in the middle of a construction site, he loves to cut ribbons. And that's a good thing. As Barack Obama looked to bring us out of the Bush financial crash, the Republicans fought against a strategy of funding significant infrastructure improvements. WIth intense needs, and interest rates at or about zero, it was a great time to invest in America, but the Republicans preferred obstruction over infrastructure.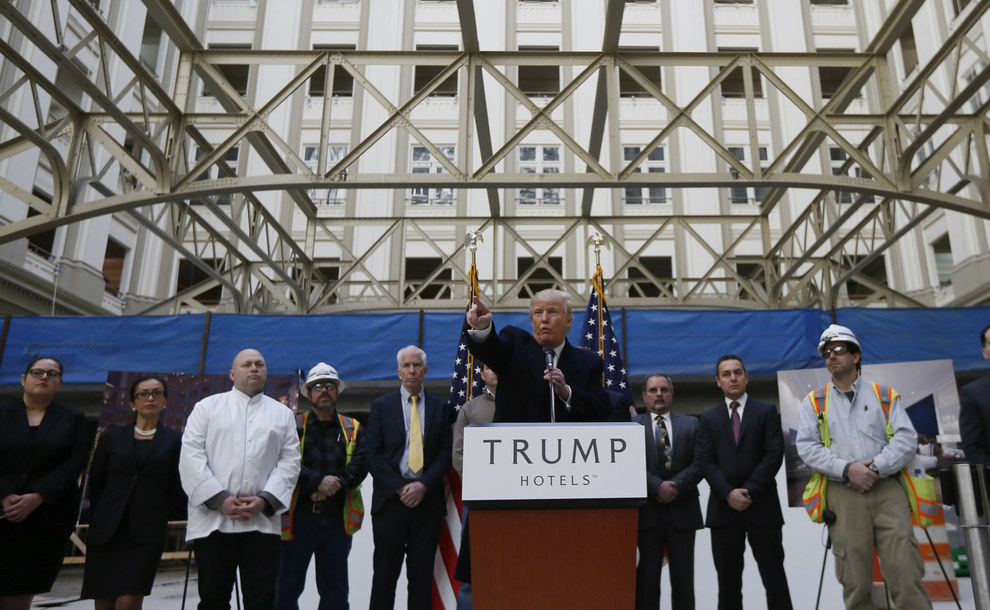 Donald Trump's passion for infrastructure, and his vision for making America great, was articulated often. The most prominent remark came during the first debate, when Donald Trump said:
Our airports are like from a Third World country. You land at LaGuardia, you land at Kennedy, you land at LAX, you land at Newark, and you come in from Dubai and Qatar and you see these incredible ― you come in from China, you see these incredible airports, and you land ― we've become a Third World country.
If you think the airports are bad, how about the trains? If Kennedy and LAX are third world, the train system resembles one of those tourist trains that break out the vintage equipment. The trains are so bad, folks go to the Seashore Trolley Museum in Kennebunkport and wonder, why can't we have transit like this?
Crumbling roads, deficient and obsolete bridges, nineteenth century trains. Democrats need to go to Donald and say, "Let's fix this. Let's make America great again!"
If we can keep Donald Trump's attention focused on infrastructure and jobs, we could focus this administration's energy on the public works projects that congressional Republicans have refused to fund. We get trains. Donald Trump gets to cut ribbons. Republicans get to fund capital projects. It's a best case scenario, but we should do everything we can to make it happen.