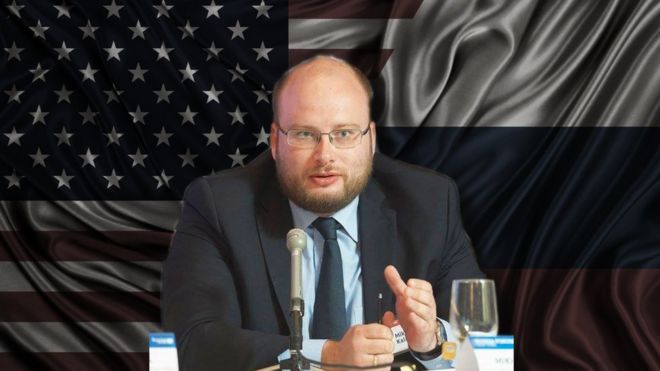 Mikhail Kalugin, allegedly confirmed Russian spy.
A BBC piece just rolled through my Google news feed that strikes me as significant. I don't see a current thread for Mark (and others) to comment on, so I thought I'd just start one.
This piece looks pretty damning to me, and comes from apparently reliable sources.
Check this out (emphasis mine):
Members of the Obama administration believe, based on analysis they saw from the intelligence community, that the information exchange claimed by Steele continued into the election.

"This is a three-headed operation," said one former official, setting out the case, based on the intelligence: Firstly, hackers steal damaging emails from senior Democrats. Secondly, the stories based on this hacked information appear on Twitter and Facebook, posted by thousands of automated "bots", then on Russia's English-language outlets, RT and Sputnik, then right-wing US "news" sites such as Infowars and Breitbart, then Fox and the mainstream media. Thirdly, Russia downloads the online voter rolls.

The voter rolls are said to fit into this because of "microtargeting". Using email, Facebook and Twitter, political advertising can be tailored very precisely: individual messaging for individual voters.

"You are stealing the stuff and pushing it back into the US body politic," said the former official, "you know where to target that stuff when you're pushing it back."
This would take co-operation with the Trump campaign, it is claimed.

"If you need to ensure that white women in Pennsylvania don't vote or independents get pissed in Michigan so they stay home: that's voter suppression. You can figure what your target demographics and locations are from the voter rolls. Then you can use that to target your bot."
This is the "big picture" some accuse the FBI of failing to see.
…
With each new drip of information, option three – the chance that this is all a giant mistake, an improbable series of coincidences – seems further out of reach.

Increasingly, the American people are being asked to choose between two unpalatable versions of events: abuse of power by one president or treason that put another in the White House.
It cannot be both.
This is big, folks. We really are talking treason here.