Thanks to Gallup, we now have a state-by-state map of Trump's approval ratings for 2017.
Sort of what you expect when you have a Republican president with an approval rating in the 30s. Take the 2018 results and adjust for the president's approval ratings, and the usual suspects are deep blue. The purples are turning blue. The reds are less red, some turning purple. And Texas…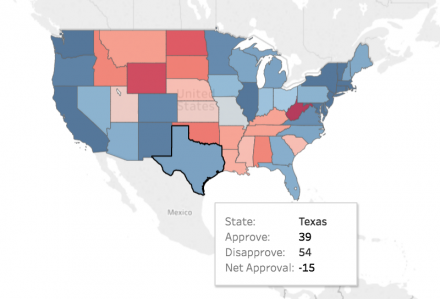 Texas? Look at Texas! Trump's approval:disapproval is 39-54 in Texas! Texas has lower approval rates than Michigan, Wisconsin, Nevada, Pennsylvania, New Hampshire, and Maine!  Could be a combination of unhappy Hispanic folks, other folks who like their Hispanic neighbors, and disdain for a border wall along the Rio Grande, are combining to drive down Trump's approval in Texas disproportionate to the rest of the nation. Here's the map. (Click on image for interactive version.)
What does this all mean? Nothing, really. Except that if Trump 2020 carries all the states where he has a net positive approval rating, and loses the net negative states to a Democrat, the 2020 Electoral College will become the new Trump University, in which American voters school Donald on modern expectations for a president.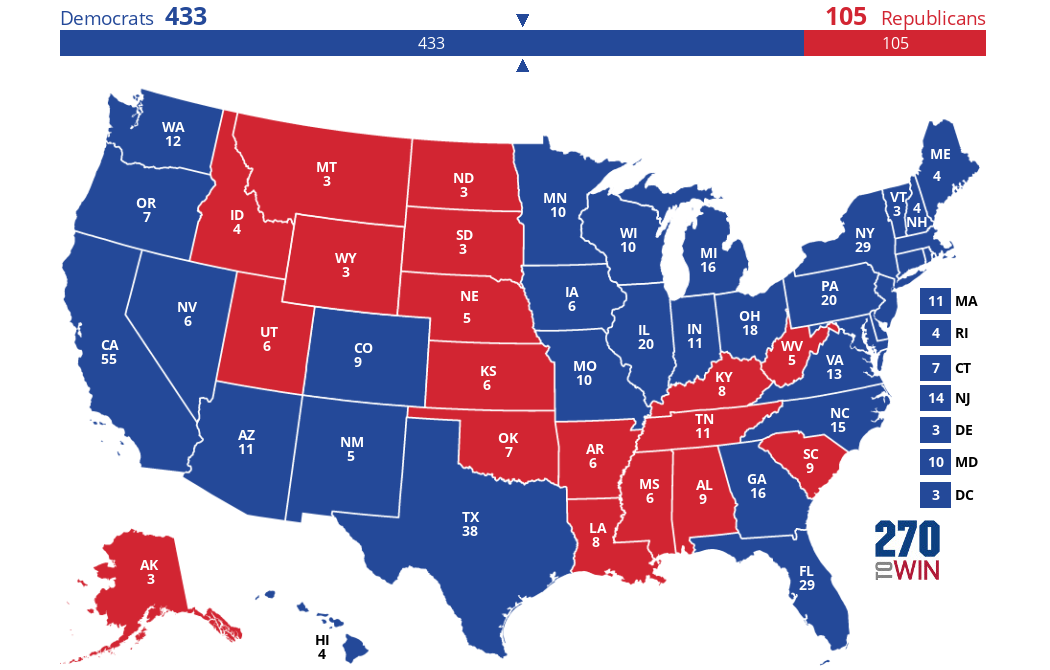 Click the map to create your own at
270toWin.com