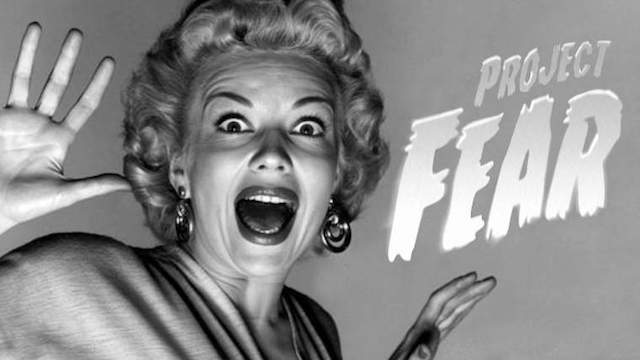 Scaremongers are busy trying to convince House legislators that one of the FY2019 budget amendments will end life as we know it and plunge the Commonwealth into lawlessness and anarchy. So I have an idea — let's actually read it ourselves. But first, some context.
The Massachusetts Senate just approved its version of the FY2019 budget, adding several key provisions of the Safe Communities Act as Amendment #1147. These provisions prevent officers of the Commonwealth from being used as federal immigration agents. Police cooperation with federal agencies, including tracking residents in a federal "Muslim" (or other) registry, will be regulated and standardized. Police officers can't simply go rogue and become junior G-men on the state's dime. They, like the rest of us, will be subject to Massachusetts law.
Almost one half of Amendment #1147 concerns the establishment of registries. The heart of the budget amendment is the same heart found in the Bill of Rights — everyone, regardless of immigration status, is entitled to know the charges against them, see them in writing, and have a lawyer present during interrogation. Equally important, there is nothing in this legislation barring police from investigating or detaining anyone associated with a crime.
But Charlie Baker has threatened to veto the amendments. Anti-immigrant groups and the extreme right misrepresent them as a threat to public safety. Bristol County Sheriff Tom Hodgson — like Trump, never one to worry about truth — goes so far as to accuse the Senate super-majority which passed the budget amendments of siding with criminals: "This is a case of the lawmakers protecting lawbreakers at the expense of people whose safety they were sworn to uphold."
In the language of Hodgson's own immigrant father — this is pure bollocks. Hodgson especially dislikes one of the provisions because it's going to negatively impact his career as a mouthpiece for FAIR, a white supremacist anti-immigrant organization. He just might have to get back to addressing his own prison suicides, recidivism rates among the highest in the state, the Securus kickback scandal, and five current lawsuits for mal- and misfeasance.
But I digress. So, without further ado, let's read the budget amendment. Read More…