It may be hard to believe now, but the fight over greyhound racing began nearly a decade ago with a small group of activists. They had no money, little organizational experience, and no institutional backing.
What they did have was heart, dedication, and the recognition that greyhound racing was cruel and inhumane. In other words, they saw injustice and were resolved to end it. So against all odds, they attempted an all-volunteer signature gathering campaign to place a measure to end dog racing before voters. I suspect that most people in Massachusetts – even those who are politically savvy – do not understand how difficult this process is. No other group has successfully collected the necessary signatures with an all-volunteer effort in decades, and virtually all modern initiative drives buy their way on to the ballot.
These grassroots activists did not have that luxury, and should have had very little chance of success. Early on, it appeared that they would in fact fail. With only days left in the initial signature gathering drive, they were tens of thousands of signatures short. Even though they had spent months working, and put in countless volunteer hours, it apparently was all going to be for naught.
Then, a miracle of sorts happened.
In the final hours, the campaign began receiving signatures from volunteers all across the state that they had never heard of. Coordinators arrived at the office with large stacks that contained thousands of signatures no one had accounted for.
Unbeknownst to the campaign, their little effort had somehow become a movement. In towns across the Commonwealth, veterinary clinics had been collecting signatures from their patrons. Animal shelters had been collecting signatures from their local communities. School children had been collecting signatures from their teachers and parents.
Suddenly, the campaign was overcome by a tidal wave of unexpected signatures, so many that the group barely had enough time to sort them and turn them in before the deadline. When the smoke cleared, they had submitted 150,000 signatures, which had been collected in less than 100 days.
Now the real work began. The measure appeared before voters in the Fall of 2000, and the deck was heavily stacked in favor of the dog tracks. Even though the animal protection community rallied around the grassroots campaign, they were heavily outspent. Further, the mainstream media showed little serious interest in the effort. I served as the statewide spokesman during that first effort, and to this day I believe that most media were heavily biased in favor of the greyhound racing industry, although there were notable exceptions. Virtually every newspaper in the state editorialized in favor of keeping dog racing.
The tracks spent millions on a persuasive television ad campaign. One ad featured a catholic priest, and another featured a single mother with her children.
On the eve of the election, a dog track owner sued four individuals, including myself, for $10 million for defamation of character. We eventually won this lawsuit and the track owner was forced to pay all attorney fees. However, the suit created negative headlines at a critical time, which of course was the intent. It is also important to note that this was the first in a long line of frivolous lawsuits and other legal maneuvers brought by the dog racing industry during the decade-long fight. Even though they lost all but one of these proceedings, they continued to bring them in an attempt to discourage and intimidate us. Thankfully, they did not know us very well.
Despite the long odds we faced in 2000, we lost on election day by the narrowest of margins, 51% to 49%. In fact, the 2000 vote was the closest ballot question in modern state history.
As you can imagine, this defeat was crushing. Nevertheless, we also recognized that we had stood toe to toe with this incredibly powerful industry, and nearly won.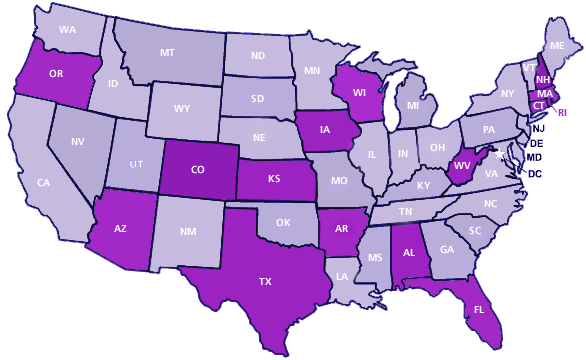 Our state constitution requires that ballot questions not appear again before voters for six years, so we waited. During this time, I joined with Christine Dorchak and several other humane-minded people to form GREY2K USA, a national non-profit greyhound protection organization. We work to pass stronger greyhound protection laws across the country, and our work continues today. Since our formation, GREY2K USA has been fortunate to win a number of significant victories for the greyhounds, but of course our heart has always been in Massachusetts.
In 2006, we decided to again attempt a ballot question. We successfully collected the necessary signatures, and I am convinced that had our measure appeared before voters we would have won. However, a few months before the election the question was struck down by the Supreme Judicial Court, who ruled that the language was too broad.
It would have been very easy to quit after this loss. Instead, we rolled up our sleeves and went back to work.
In 2007, we collected another 150,000 signatures with an all-volunteer effort – the third time we managed this difficult task – to place the Greyhound Protection Act on the ballot. This time, our volunteers were more committed than ever before. In 2008, the Greyhound Protection Act was supported by more than 5,000 active volunteers in every community in the state. We also had nearly 100 local coordinators, who gave tremendously of their time and energy in pushing for passage of Question 3.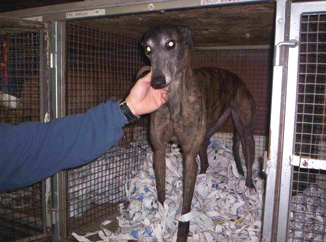 The 2008 campaign was also enthusiastically supported by the oldest and most respected animal welfare groups, like the Massachusetts Society for the Prevention of Cruelty to Animals and The Humane Society of the United States. It was also endorsed by hundreds of community leaders, lawmakers, veterinarians, bloggers, leaders of the faith community, and every major animal shelter in the state.
Although some in the mainstream media still covered the campaign with a certain degree of skepticism, the institutional media bias had softened. More outlets covered the campaign fairly, and Question 3 was endorsed by nineteen newspapers, including the Springfield Republican, MetroWest Daily News, New Bedford Standard Times, Attleboro Chronicle, Cape Cod Times and Berkshire Eagle. It was clear that in the intervening years public opinion had changed regarding dog racing. I also believe that early support from leaders in the blogosphere, including Blue Mass Group and Ryan's Take, were of critical importance. Of course, this alternative media did not exist in 2000.
We also made a real case in 2008. We provided voters with state records that documented the fact that more than 800 greyhounds had been injured in Massachusetts since 2002, with most being broken legs. We showed voters actual video footage – taken by the Massachusetts racetracks themselves – of terrible collisions that were taking place every day at Bay State racetracks. Finally, we showed voters actual photographs of the confinement Massachusetts greyhounds endured. These photos were recent, and were taken by the racetracks themselves.
Meanwhile, dog racing supporters ran a campaign based on misinformation. They used lawn signs that read "Save the Dogs & Our Jobs, Vote No on 3." They falsely claimed that the injury rate in dog racing was lower than that of girl's softball. Regarding the life of confinement that greyhounds were enduring, they rationalized this cruelty by arguing that greyhounds like to live in their cages. Finally, they falsely accused us of using photographs from elsewhere, a myth that is still circulating today.
In November, citizens looked at the facts and overwhelmingly voted YES for the dogs. The Greyhound Protection Act passed in 12 of 14 counties and in nearly 290 cities and towns from one end of the state to the other. I am very proud of Massachusetts for the decision we made.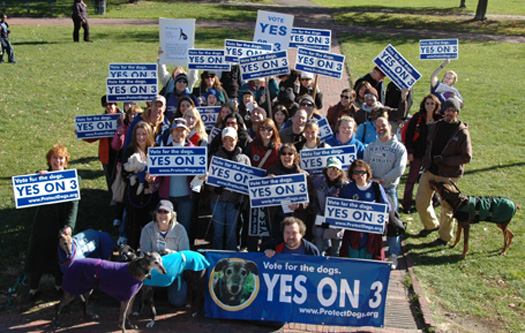 In a generation, most people will find it hard to believe that anyone defended greyhound racing. We are on the right side of history, and our humane vote certainly bodes well for other attempts to strengthen animal protection laws.
But for me, the fight over Question 3 was not only about the dogs. It proved to me that our democracy does work. It may not be perfect, and it may sometimes break down under the weight of our cynicism and doubt. But if you are persistent, make a real case, and ask your fellow citizens to do the right thing, eventually you can win.
Looking forward, I hope that this campaign is an inspiration to those who fight for all animals.
I also hope that it serves as an inspiration for anyone, regardless of ideology, who sees injustice and seeks to end it.
Because Margaret Mead was right:
Never doubt that a small group of thoughtful, committed citizens can change the world. Indeed, it is the only thing that ever has.