Carly Carioli at the Phoenix caught the Globe in a hilarious gaffe sometime this morning. He reports:
Boston.com briefly put up this map of the final results of today's election — some 8 hours before polls closed!

As you can see, over 2 million people voted, with Coakley eking out a 50-49 victory.

The map was fully interactive, so you could roll over and get town-by-town results — above we show Coakley taking Cohasset 56-43.

Here's the big picture: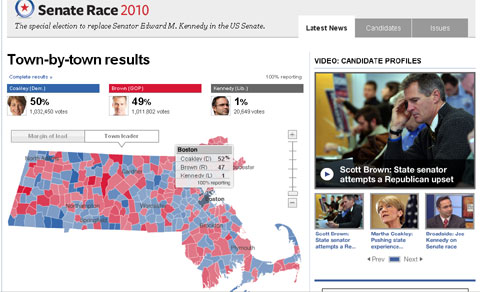 And here's the roll-over on Cohasset: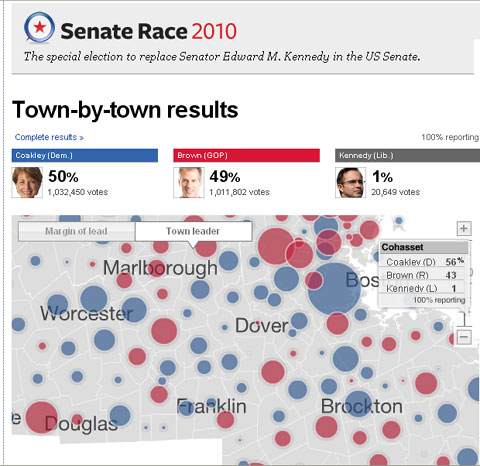 Funny thing is, those numbers are probably as good a guess as any for what's going to happen today. Let's hope that the Globe's crystal ball is right!