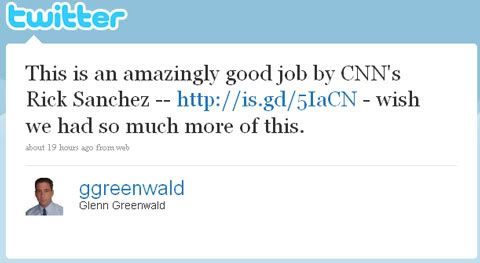 December 4, 2009

Ethics Committee Issues Subpoenas in Ensign Inquiry

By ERIC LIPTON | The Caucus, NYT

The investigation into Senator John Ensign, Republican of Nevada, is intensifying as the Senate Ethics Committee issued subpoenas earlier this week asking for documents related to an affair the senator had, and the role he then played in helping the husband of his mistress find a new job.

Both the Senate Ethics Committee and the Department of Justice are investigating the matter…
October 1, 2009

Senator's Aid After Affair Raises Flags Over Ethics

By ERIC LICHTBLAU and ERIC LIPTON, NYTIMES

WASHINGTON – Early last year, Senator John Ensign contacted a small circle of political and corporate supporters back home in Nevada – a casino designer, an airline executive, the head of a utility and several political consultants – seeking work for a close friend and top Washington aide, Douglas Hampton.

"He's a competent guy, and he's looking to come back to Nevada. Do you know of anything?" one patron recalled Mr. Ensign asking.

The job pitch left out one salient fact: the senator was having an affair with Mr. Hampton's wife, Cynthia, a campaign aide.

[…]

While the affair made national news in June, the role that Mr. Ensign played in assisting Mr. Hampton and helping his clients has not been previously disclosed. Several experts say those activities may have violated an ethics law that bars senior aides from lobbying the Senate for a year after leaving their posts.

In acknowledging the affair, Mr. Ensign cast it as a personal transgression, not a professional one. But an examination of his conduct shows that in trying to clean up the mess from the illicit relationship and distance himself from the Hamptons, he entangled political supporters, staff members and Senate colleagues, some of whom say they now feel he betrayed them.
July 23, 2009

Rachel Maddow: John Ensign Gave Zach Wamp $5000 AFTER Affair Became Public

June 16,2009

Timeline: An Affair and Its Aftermath


June 16,2009

Ensign Called On Clinton To Resign After Admitting Affair – 'He Has No Credibility Left'

By Nate Carlile | ThinkProgress

Since his election to the Senate in 2000, Ensign has been a leading conservative voice who demanded the resignation of former Idaho Sen. Larry Craig in September 2007. Ensign called Craig a "disgrace" after he was arrested in June 2007 in an airport men's restroom on disorderly conduct charges. But when Sen. David Vitter (R-LA) acknowledged having an affair, Ensign didn't call on him to resign.

[…]

In 1998, while running for Nevada's Senate seat against Harry Reid, Ensign called on President Clinton to resign in light of his admitted affair with former White House intern Monica Lewinsky:

"I came to that conclusion recently, and frankly it's because of what he put his whole Cabinet through and what he has put the country through," Ensign said Thursday, becoming the first member of the Nevada delegation to call for Clinton to quit. "He has no credibility left."

How much "credibility" does Ensign have left?