I don't need Tom Steyer to tell me how bad "Most Conservative Member of Massachusetts Delegation" Steve Lynch is on the Keystone XL pipeline. I have Steve Lynch and Lynch mouthpiece Scott Ferson for that. Now, I knew that Lynch himself thinks people who oppose this environmental disaster are part of a "left-wing environmental faction" and that Ferson did him one better, calling us "radical environmentalists." But I wasn't sure I heard right until Ferson doubled down on on Wednesday:
"This sort of behavior exemplifies the problem with the Washington establishment," said Scott Ferson, a senior Lynch campaign advisor, in a statement sent to the press. "It's not enough to support environmental efforts 94 percent of the time, as Congressman Lynch does. You need to be with every radical group 100 percent of the time or they will unleash millions of dollars against you."
That Scott Ferson sure is insightful. I was just sitting around this weekend with my friends discussing this problem. Every time a Member of Congress wants to hook up a giant Canadian oil company, there are all these damn radical environmentalists threatening to flood the airwaves will millions of dollars in propaganda.
It's an outrage how badly these radical environmentalists have distorted our political discourse. Their campaign dollars and outside spending just DWARF, I tell you, the money spent by our honest friends in the oil, gas and coal industries. Those poor industries have practically no friends in the government. Everyone in Washington is so scared of repercussions from Big Environment that they'll hardly take a meeting with the energy industry.
There are few more pernicious evils in our political system. It's almost as bad as the way those annoying concerned parents of schoolchildren always outlobby the NRA, or those radical consumer groups make it so a poor Member of Congress barely can even hear what our financial industry's titans would like to see in the laws.
This is Scott Ferson's biggest doozy since the time – three weeks ago – that he said the First Amendment ends all discussion about whether the St. Patrick's Day Parade in South Boston should discriminate against gay people. No panderer, that Steve Lynch:
"Congressman Lynch's positions don't change based on the office he's running for," Lynch campaign spokesman Scott Ferson said in a Saturday statement. "He has consistently maintained that this is a first amendment issue, and the Supreme Court ruled unanimously that private parade organizers have the right to decide which groups can march. Congressman Lynch's support of the first amendment doesn't change simply because he is running for Senate or because some candidates for office want to play politics."
I had forgotten that opposing discrimination is "playing politics." Certainly it is not a core component of the Massachusetts Democratic Party's platform ("We believe that discrimination based on race, gender, sexuality, religion, age, and disability has no place in our communities."). You know who really played politics? That Martin Luther King fella. Repeat after me, Scott: Having a First Amendment right to discriminate does not mean the parade organizers should discriminate, or that Steve Lynch should continue to participate in their parade in spite of their discrimination.
So opponents of the pipeline are radical? Because Americans have the right to know who's part of this radical cabal, here's a partial list of those radicals:
The Congregationalists, Unitarians and this Interfaith group.
These folks and the signers of this letter.
Me.
Apparently some people think we should continue to risk our planet's health, and our state's coastline. For what? For Canadian oil profits? Oh, I'm sorry, it's for the sake of a few thousand temporary construction jobs in places like Kansas. In that case why don't we just have MEMA cut a check to the building trades unions of the Great Plains for the salaries and skip the destruction? Because, if we do have environmental problems in the future thanks to the project, I'm not sure I'd like to count on the Red States in which this pipeline will be built to come to our aid.
In weary anticipation of the hoots and howls of Waltham-based embedded Republicans, at the very thought our state might be in danger from climate change, I submit this: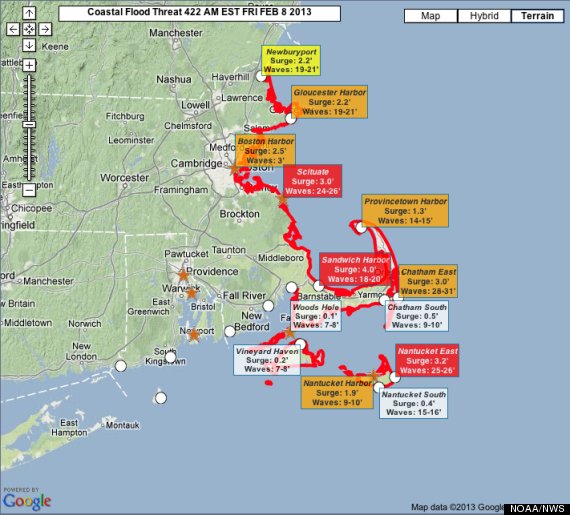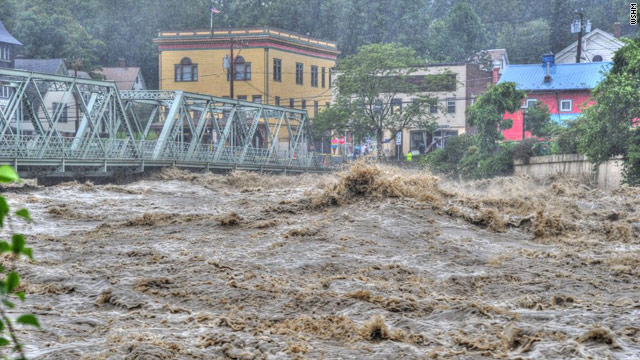 Yeah, we don't have any significant portion of our population in Massachusetts living near water, do we? Ask officials in Scituate, Marshfield, Duxbury if they think we have a problem with rising ocean levels.
But once again, even the new-and-oh-so-liberal Steve Lynch shows he has no business representing the great Commonwealth of Massachusetts in the United States Senate. Normally, before the primary, there is at least an effort to hide the campaign's disdain for the progressive wing of the party. The one that actually has been right about everything.