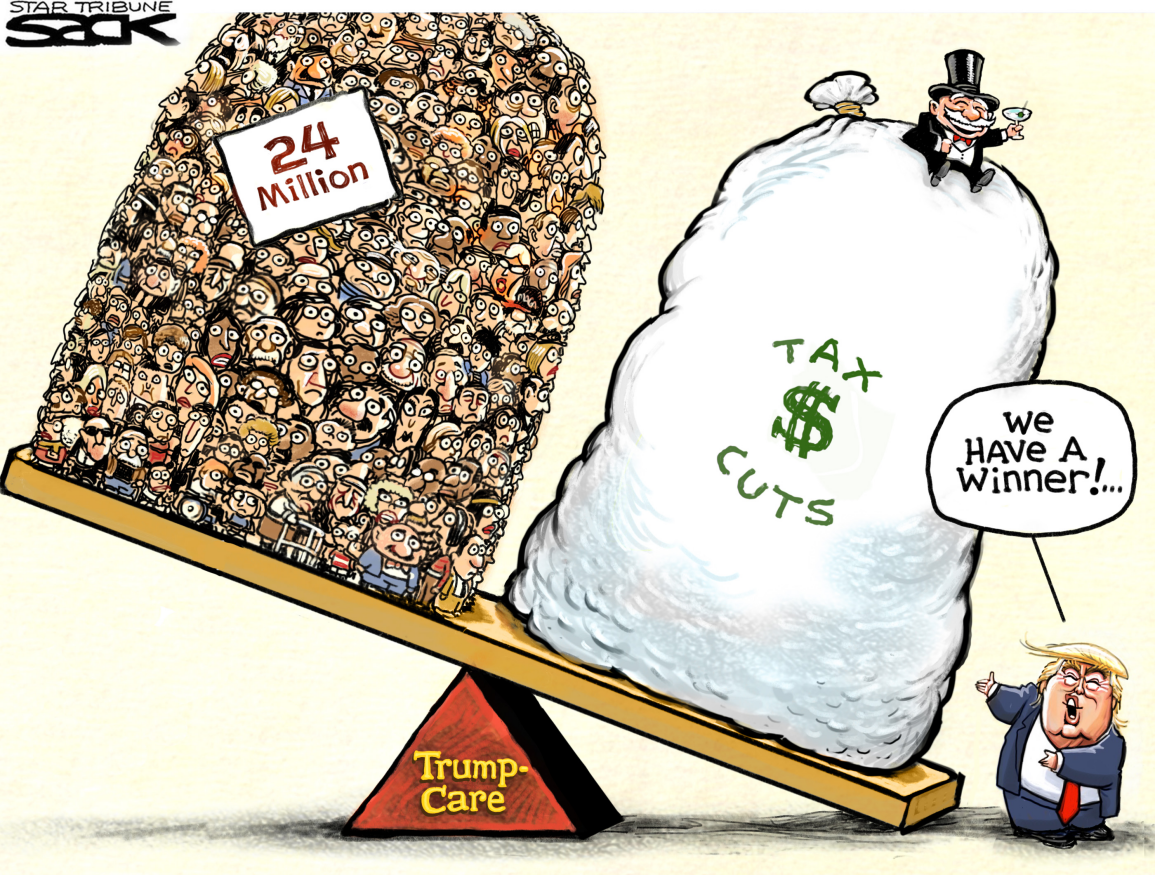 Political reporters and pundits constantly refer to Donald Trump's politics as "populism." The trouble is that Trump and his policies are actually extremely unpopular:
Trump lost the popular vote by 2.9 million votes, or 2.1% of the popular vote. He's never had majority approval in the Gallup daily tracking poll, with a positive approval for exactly two days of his presidency, January 24-25, when he was at +1 (46% approved, 45% disapproved).
There are many ways to describe Trump and his policies, but "popular" is not one of them. "White nationalist," on the other hand, is extremely accurate! Or, considering how many of Trump's promised trade protections have been abandoned, how about "white corporatist"?