We're excited to have guest speaker Alicia Marie Reddin at our next event on Tuesday, August 8th at 7pm at Brewer's Tap & Table in Waltham.
Alicia Reddin, a Navy veteran, is running against a tea party backed incumbent Marc Lombardo for the State Representative seat in the 22nd Middlesex District (Billerica).
Along with her Navy experience she's been working as the District Director of Veteran Services for Saugus, Melrose and Wakefield. Light refreshments will be served.
Please register for your free ticket here!
Please note that we moved our August 8th meeting to another venue (Brewer's Tap & Table) temporarily due to the fire which occurred in Waltham last month.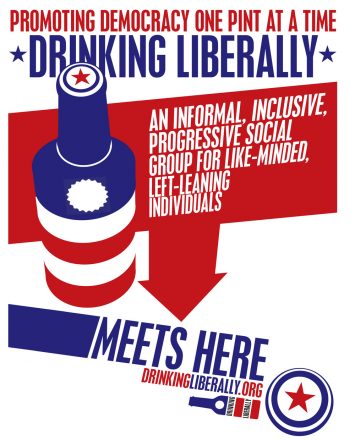 ---
ABOUT DRINKING LIBERALLY OF WALTHAM
Drinking Liberally of Waltham provides a haven for like-minded individuals to vent their frustrations with politics, learn more about how to effect positive change in the world, and connect with new friends over drinks and food.
We chose Rhino Lounge as the venue as we see it as a supportive community space. They've hosted events such as the Waltham Democrats Heroes Brunch, which honored LGBT veterans and proponents of education equality, and Africano Arts Center, which teaches children African music and dance. The venue provides a comfortable lounge, a varied menu, and isn't too loud.
As we are a chapter of the national group Drinking Liberally, we adhere to their rules to not subscribe to a specific party and not to be a campaign event. This means we'll never use the space to pressure anyone into voting for a specific measure, but you're welcome to discuss various issues. 
People of all ages (above 21) are welcome! We want a diverse group of people to share experiences with! We meet on the second Tuesday of each month at 7:00 PM.