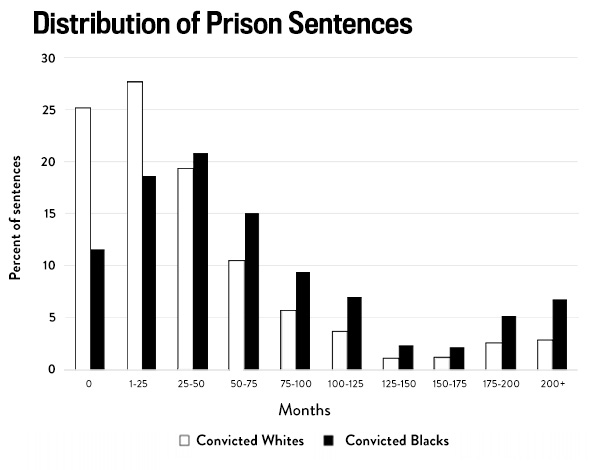 Several top Democrats have all but endorsed the re-election of Gov. Charlie Baker, and I want to talk about just one reason why that could potentially cripple the party's effort to convince people to register, turn out, and vote Democratic.
There are massive racial disparities in America's criminal justice system. African Americans are more likely to be arrested on drug offenses, more likely to be held in jail awaiting trial, more likely to be sentenced to prison (and longer prison terms), and more likely to have their probation revoked, often for unexplained reasons.
African Americans are incarcerated in state prisons at a rate that is 5.1 times the imprisonment of whites, according to The Sentencing Project. Latinos are imprisoned at a rate that is 1.4 times the rate of whites nationwide, but Massachusetts has the worst disparity in the entire country – here, Latinos are imprisoned at a rate 4.3 times the rate of whites. Misguided criminal justice policies and prison-packing mandatory minimums have gotten so bad that a bipartisan coalition is pushing for major reform.
Yet part of Gov. Baker's response to the opiod epidemic is to try to make mandatory minimums even worse. He wants to sentencing some drug dealers as killers:
State Representative Russell Holmes, a Mattapan Democrat, said he thinks the bill goes too far. "How do you know it was that person's drugs that killed the person?" he said. "I'm not agreeing with that."

Critics worry that people selling small quantities of drugs to feed an addiction might end up in jail. "Incarceration of people with drug addiction continues to scar them and not help the problem," said Lew Finfer, a spokesman for Jobs Not Jails, a coalition of labor, community, and religious groups pushing for an overhaul of criminal laws. "We need to make sure we're doing it right; not adding to mass incarceration."

Maryanne Frangules, executive director of the Massachusetts Organization for Addiction Recovery, shared similar concerns. "Our feeling on mandatory minimums is you need to have the ability to look at mitigating circumstances," Frangules said. "We don't want carfentanil and people making this stuff out there, but I'm not sure mandatory minimums is the answer."
But this is the best part, and by best I mean the atrociously, horribly worst:
Defense attorneys praised Baker's efforts to tackle the opioid crisis but worried that mandatory minimum sentences could wind up criminalizing drug addiction.

"The intent is good," said Martin W. Healy, chief legal counsel to the Massachusetts Bar Association. "We hope this is targeted more to actual traffickers, instead of low-level dealers who are addicts themselves."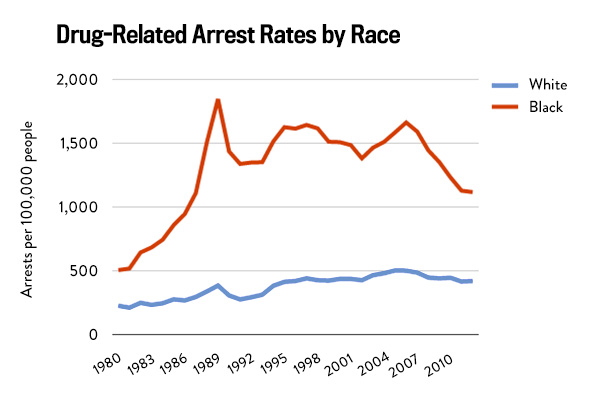 Doesn't that make you feel better, disproportionately-targeted communities of color? The Massachusetts Bar Association supports expanding powers that have a long track record of being abused in racially-biased ways, but they're hoping hings will be different in the future, because ¯\_(ツ)_/¯! Note that the MBA's leadership is 100% white and 83% male.
Boston Mayor Marty Walsh, House Speaker Robert DeLeo, and U.S. Rep. Michael Capuano (in a total coincidence I'm sure, all white men) have all issued virtual endorsements of Baker by saying they won't commit to voting for the Democratic nominee. Even if they endorse the Democrat now, every article will say they probably only endorsed because they were forced to.
Baker has introduced a bill allowing Massachusetts police officers to cooperate with President Trump's white nationalist campaign targeting immigrants. Baker (and Walsh!), gripped by panic, were ready to ban all Syrian refugees – even children – as a response to a terrorist attack. And Baker once defended the Confederate flag not as a symbol of slavery or treason but of "tradition."
Now, I'm not saying Baker is racist, and his immediate condemnation of racist taunting at Fenway Park was a step in the right direction. What I'm saying is: Democrat should be highlighting these issues as reasons to register, to come out to the polls, and vote Democratic.
Instead, Massachusetts' top Democrats are sending a loud, clear signal that there's no daylight between Republicans and Democrats on issues like sentencing reform, immigration, and racial justice.
And Democrats will wonder why they keep losing the governor's seat to Republicans and setting up Massachusetts Republicans for runs at national office. Then again, maybe they just don't care.