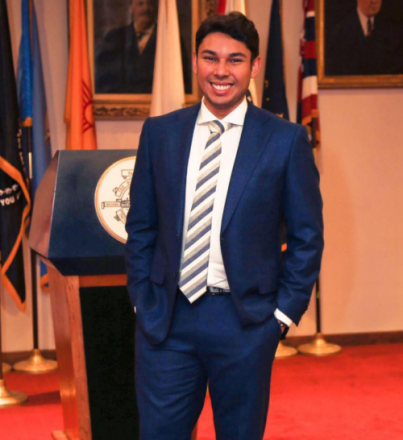 Jasiel Correia was 23 when Fall River voters elected him mayor over  incumbent Sam Sutter, rejecting an experienced, proven steady hand to stick a thumb in the establishment's eye by electing someone who'd never won an election before and had little relevant experience. Stop me if any of that sounds familiar.
Three years later, their faith is not exactly being rewarded:
Fall River Mayor Jasiel Correia has been arrested and charged with defrauding investors, according to the U.S. Attorney's Office in Boston.

In a tweet this morning, the U.S. Attorney for Massachusetts said Correia was "arrested and charged with defrauding investors" and "using funds to pay for a lavish lifestyle and political campaign."

In September 2017, after months of public denial, Correia confirmed he was the subject of an FBI and HUD investigation and that a grand jury had been convened regarding his start-up app company SnoOwl.
The Fall River Herald News has more background on the investigation.
I wrote here at BMG in 2015, "Considering how many good things are happening in Fall River right now – an Amazon distribution center bringing 1,000 jobs to the city, plans to revamp the New Harbour Mall, and a dazzling opening-up of the riverfront as part of Route 79 reconstruction – voters are taking a huge gamble by dumping a steady steward for an up-and-comer."
Correia's last Democratic challenger ran as a fiscally-conservative moderate who cited closing the municipal airport as a big mistake. If you're trying to prove you're not the candidate of the moneyed establishment, making private planes your big issue is probably not smart. I am not a Fall River politics expert, but how about fighting for state money to build new schools, improve transit, and green the city?
Democrats have to stop telling voters they have to choose between the sensible candidate and the candidate of the people. Be both!