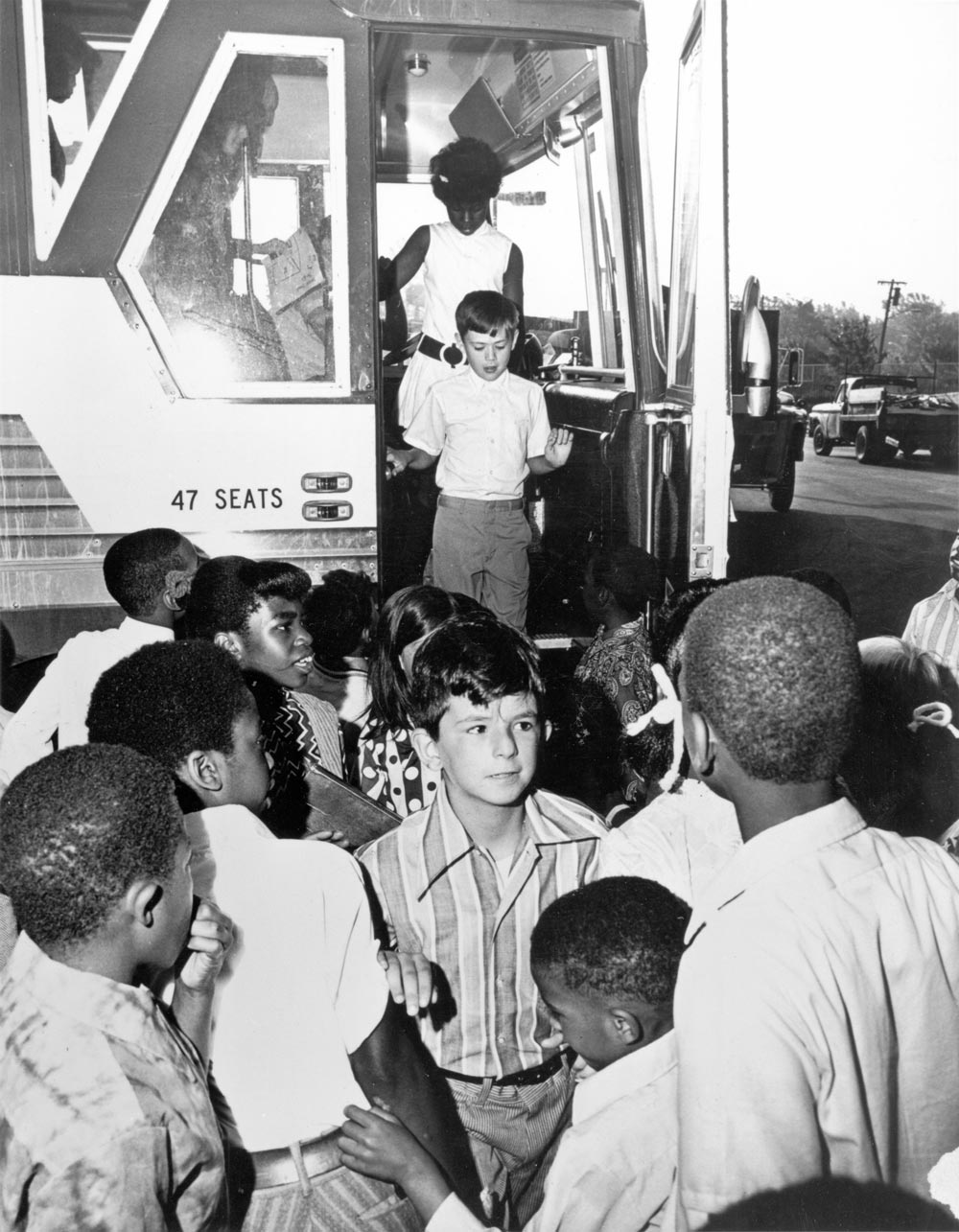 The Boston Globe ran another self-serving and dishonest opinion piece about busing today, this one by Jeff Jacoby. It does not deserve to be quoted, and I won't. As is virtually ALWAYS the case in the self-serving whines about busing published by the Globe and other Boston publications, the "history" always starts with the 1974 order by Judge W. Arthur Garrity.
The Boston busing crisis did not begin with that order.
A more accurate history is provided by pieces like "Morgan v. Hennigan: Desegregation of Boston Public Schools. The US Supreme Court made segregated public schools unconstitutional in the 1954 Brown v Board of Education decision. More than decade later, the Massachusetts legislature belatedly ordered the integration of ALL public schools in the state in 1965. That was nearly a decade before Judge Garrity's ruling. The Boston school committee ignored that order. The Massachusetts legislature made no serious effort to enforce its own 1965 demand.
The explicit segregation of Boston's public schools had been unconstitutional for a full TWENTY YEARS before Judge Garrity's 1974 ruling. TWENTY YEARS — plenty of time to address the issue. The city of Boston and the state of Massachusetts flagrantly and explicitly violated the law of the land by refusing to integrate Boston public schools. That egregiously illegal segregation was just as racist as any racist policy of any southern state during the Jim Crow era.
It certainly was and is hypocritical for the legislature and suburban whites to call out the city of Boston while remaining resolutely silent about the refusal of the legislature to enforce its own action between 1965 and 1972. The schools of Massachusetts are, if anything, more segregated today than they were in 1972. School funding in Massachusetts remains dependent on property taxes. The state collects lottery revenue from poor (and therefore black and Hispanic) communities and distributes it to wealthy white communities like Carlisle. The minority populations of our "gateway" cities like New Bedford, Pittsfield, Springfield, Holyoke, and Lawrence continue to suffer from ever-worsening public schools while our white Governor and white Speaker of the House declare that things are fine.
After years of inaction by the legislature and the city of Boston, the NAACP in 1972 filed a class action lawsuit — Morgan v. Hennigan — on behalf of Boston's black community. That class action suit was supported by a large volume of supporting documentation stretching back to 1938.
There is no doubt that the City of Boston intentionally and illegally created a segregated public school system.
It is a racist lie to begin any "history" of busing with the 1974 order and ignore the illegal behavior that provoked the order.
Systemic racism is alive and well in Massachusetts in 2019.