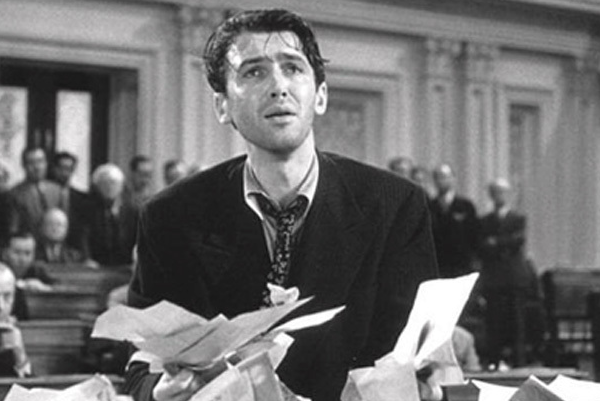 As I'm sure most everyone here knows, the current filibuster rule in the U.S. Senate requires an affirmative vote of 3/5 of the Senate to close debate ("cloture") and force a vote. (It used to be 2/3.)  At this time executive nominees cannot be filibustered.
There's been a lot of ink about the filibuster and how (a) it ought to be scrapped and also (2) recent rules changes made it easier to do (a filibuster no longer holds up business or requires a constant presence on the Senate floor, etc.)
But here's the rule I want to apply to every action of the Senate, no exceptions.
No cloture vote shall be valid that does not include votes of senators representing a majority of residents of the United States.
"Residents" refers to the same definition used to apportion U.S. House seats.
So a minority of voters who control a majority of the Senate would not, alone, be able to pass legislation or approve executive appointments, including judicial appointments.
How you feel about this may depend on whether your governance model is for a small white minority to subjugate a diverse nation. The States Rights pearl-clutching that this would induce would frankly be worth the whole game. But the beauty part is that, once we take back the Senate, it could be adopted by a simple majority without a single GOP vote.
PS Obviously there are other details, such as what you do when a state's two senators are divided on a question, but I think these are pretty easy to figure out.