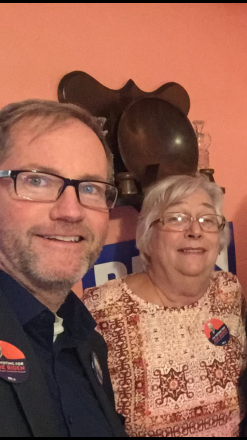 With my boss for the afternoon canvass today in Nashua, Francine. She doesn't mess around and is perfectly organized!
Joe Biden has been down before. He knows how to keep getting up until he makes it. He'll handle Trump without a problem.
Unlike the candidates Trump has faced on debate stages, Biden is not the slightest bit intimidated by Trump.
His genuineness, humanity, and warmth will be a perfect foil to reveal and highlight Trump's terrible nature with very little effort. His humor will be krytonite to the utterly humorless creep.