sort of, but not his revenue proposals. (Or anybody else's for that matter.) Here she is expaining it all to Keller after the ad.
I miss working at the State House with Barbara to tell the truth: She's an honest, kind, principled, witty and demanding advocate for good government that is both effectiv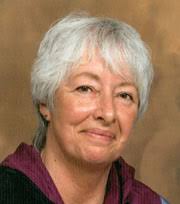 e and efficient. But then I've got a soft spot for white haired activists who lack the patience to suffer fools gladly.
And while so many us hate all the work we have to do to win Prop 2 1/2 over rides, we have to admit that the process forces budget transparency in local government and forces us to ask the essential question, "What kind of Government do we want and how do we pay for it?"