More amateur hour from Gabriel Gomez. First he takes a swipe at Rep. Ed Markey's time in Congress by saying "Greeting Little League kids who are same age I was when Ed Markey was first elected to Congress 37 years ago!"

Then he proceeds to glow over Sen. John McCain's presence at his big-ticket fundraiser this morning.  Sen. McCain was first elected to congress in 1982.  That's 31 years ago, only a few years after Markey was first elected.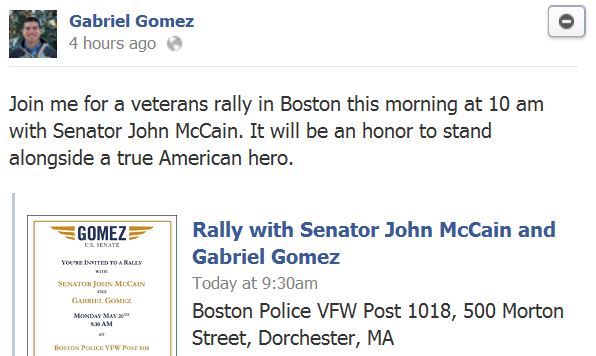 Stones, glass houses, etc.