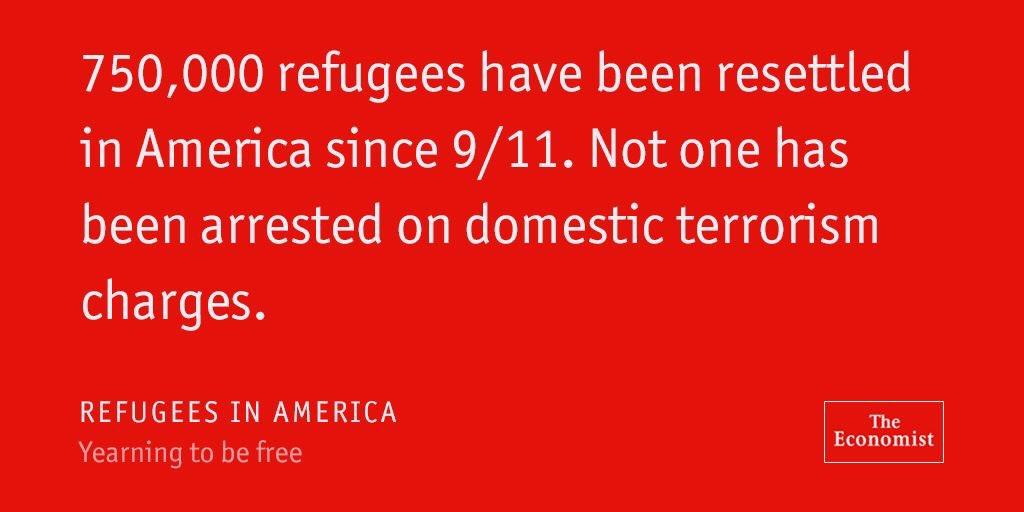 Gov. Charlie Baker, who we are continually told is a Massachusetts moderate, today is standing with five other Republican governors in punishing Syrian refugees for the Paris terror attacks:
In the wake of the deadly terrorist attacks in Paris, Massachusetts Governor Charlie Baker joined several American governors in announcing Monday they will not allow any Syrian refugees to move to their states.

"I would say no as of right now," Baker told reporters at a State House event Monday. "No, I'm not interested in accepting refugees from Syria."

"My view on this is the safety and security of the people of the Commonwealth of Mass. is my highest priority," he added. "So I would set the bar very high on this."

Baker said he wanted more information from federal officials. "I think at this point in time we'd have to be very cautious about accepting folks without knowing a lot more about what the federal government's plan looks like and how it's going to be actually implemented and executed," he said.

Boston Mayor Martin J. Walsh agreed that he wants to find out more about the federal government's plan for reviewing incoming refugees. "We have to see the vetting process and what's happening with the vetting process," he said.
It's part of a trend as in recent years, America has begun turning our backs on refugees. It doesn't do America's image any favors to bomb countries like Syria, but not be willing to help the civilians displaced. Hamilton Nolan writes in Gawker today that this kind of fearful, shut-the-windows-and-bar-the-doors response is exactly what terrorists are hoping for:
Terrorism works. Against us, terrorism works very, very well. Our collective insistence on treating terrorist acts as something categorically different than crime—as something harder to understand, something scarier, something perpetrated not by humans but by monsters—feeds the ultimate goals of terrorists. It makes us dumb. It makes us primitive. It is our boogeyman, and no amount of rational talk will drive it out of our minds.

Terrorists who despise freedom of speech shoot up a satirical magazine. How do we respond? We respond with fear, by censoring ourselves and refusing to show the very images that prompted the attack in the first place. (Nothing new about that—the free press has demonstrated its cowardice on this issue for years now.) We respond with rage, by condemning all of Islam and instinctively calling for a response violent enough to dwarf the violence of the initial attack. We cower in fear and cry for war. We countenance any countermeasure as long as it will keep us safe. We let the ideal we once proclaimed so strongly sink into a pool of terror, and drown.

Sound familiar? It is always the way. We are richer, and mightier, and far more deadly than any of our terrorist foes could dream of being. And yet we happily play into their hands. We declare a "War on Terror" of our own making, an absurd construct with no possible victory. We overreact so harshly to every injury that our reputation as bullies and savages is confirmed. We allowourselves to be cowed by fear. We allow ourselves to be rendered senseless by rage. The terrorist lays the bait, and we give him the terror he seeks. The terrorist may be the criminal, but we are the hapless suckers who make his act worthwhile.

Terrorism works. But it does not have to. Terrorism reduces us to the sort of society that we claim to despise. But it does not have to. The ideals we espouse when times are calm—justice, understanding, rationality, proportionality, a love of peace—are the ones that we must cling to most tightly when things get scary. If we discard them, we have lost the game from the start.

We cannot control the terrorist. We can only control our response. Let that response be just, and wise, and proportional. Let that response embody the best of who we are, and not the worst. Terror is momentary. A loss of our ideals can last forever.
In some ways, I can understand Baker – but Walsh? When he ran for mayor, all we heard was what a progressive he was, but in office, he's made just as many headlines for supporting school privatization and supporting back-door Olympics & Grand Prix deals as he has for making progress. And he always seems much, much too eager to prove he's best buddies with the conservative Baker – their bromance, as the Globe has called it.