We're already well into day 2, but I wanted to post a couple of quick thoughts on day 1 before it slips too far from our collective (and my particular) recollection.
First: Bernie Sanders gave a fantastic speech last night.  The cheers for him in the hall were extraordinary – hard to describe without being in there.  And, as you saw on TV if you watched, there were more a few of his delegates in the hall with tears in their eyes as he spoke.  My take is that he did everything he could possibly do to persuade his supporters to vote for Hillary Clinton this fall.  He spoke at length, and passionately, about why he ran and what his campaign is about; he acknowledged their (and his) disappointment; and he made a very strong case for the importance of not sitting the election out.  Kudos to him.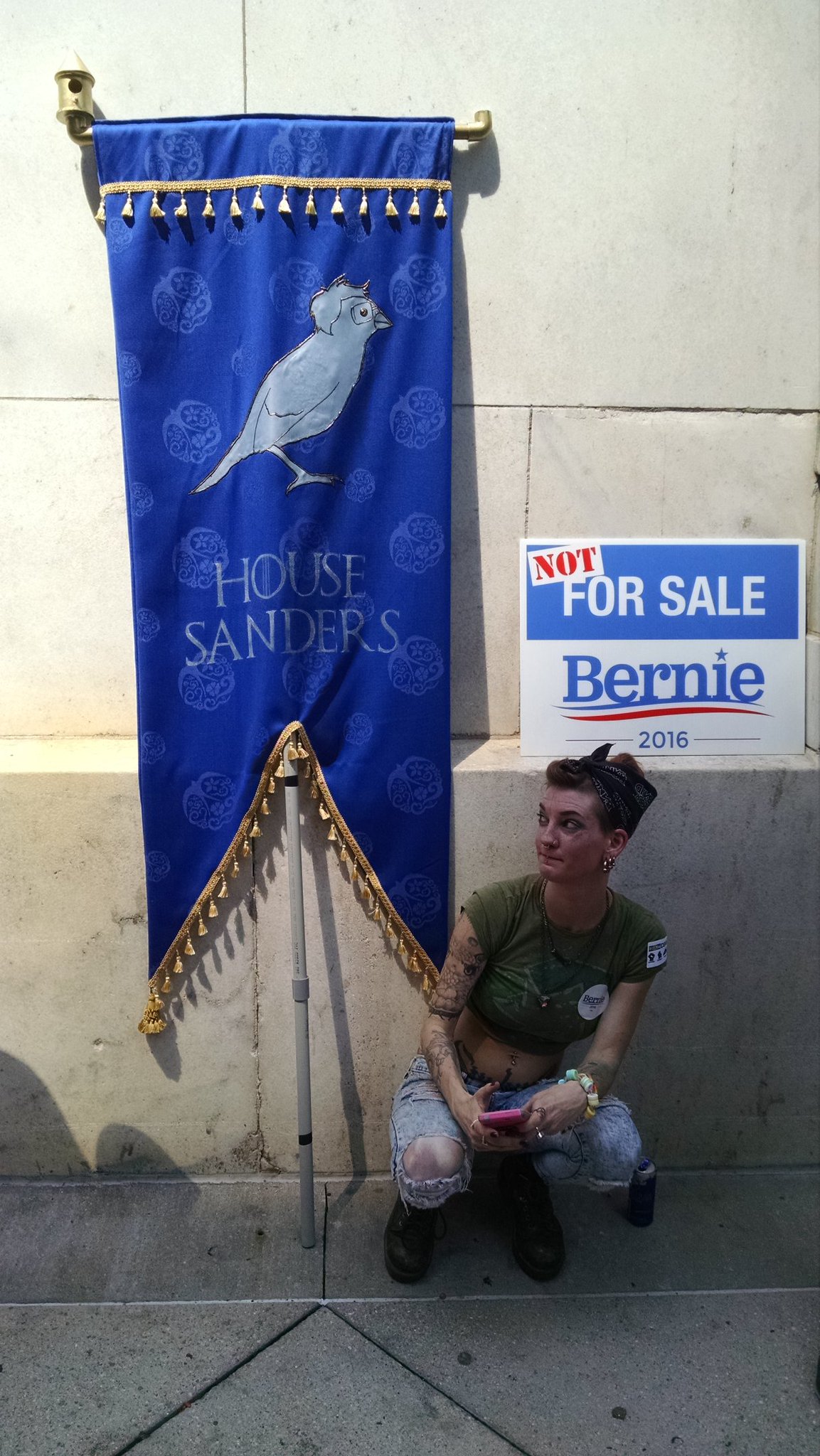 Second: protesters, many of them wearing Bernie stickers and buttons, were all over the city yesterday.  I do love this photo I took of one of them (click for larger), who has found a way to merge the Sanders campaign with Game of Thrones.  (She's from Nashville.)  Whether they will be persuaded by Sanders' truly full-throated endorsement last night remains to be seen; reportedly, he was booed yesterday afternoon as he spoke to a group of his supporters and ask them to back Clinton.  I'll be interested to see if the energy from the protesters and from Sanders delegates inside the hall is at all different today, post-speech, from what it was yesterday.
Your thoughts and takeaways?