From HuffPo/Pollster: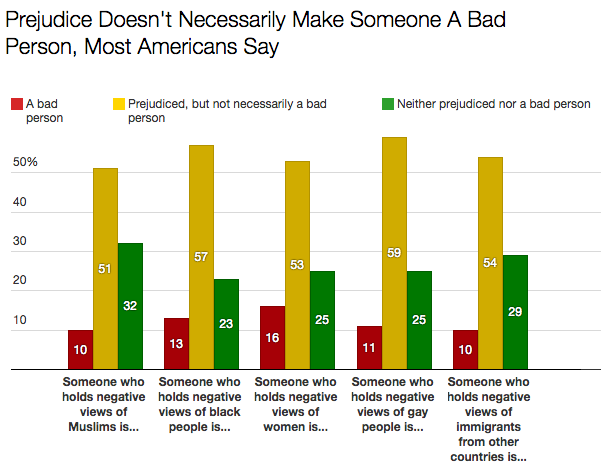 Why condemning racism backfired on Clinton (money quote):
Clinton described the "deplorables" as being "racist, sexist, homophobic, xenophobic, Islamaphobic ― you name it." So, in a new HuffPost/YouGov poll, we asked Americans how they'd describe people who hold negative views of Muslims, black people, women, gay people and immigrants. Did that make them bad people, prejudiced but not necessarily bad, or neither of the above?

The results show Americans' discomfort with outright condemning people who hold bigoted views.

Most of those polled fell into the middle category, saying that disliking an entire race, religion, gender or other class of people was prejudiced, but didn't necessarily make someone a bad person.