"There are those that look at things the way they are, and ask why? I dream of things that never were, and ask why not?" – Robert F. Kennedy
HR676, a.k.a. Medicare For All, is now co-sponsored by 114 House Democrats, leaving only 80 who do not. While most Democratic House members are on board, only three of MA's nine reps are profiles in courage; the graphic below is out of date, but still correct for MA: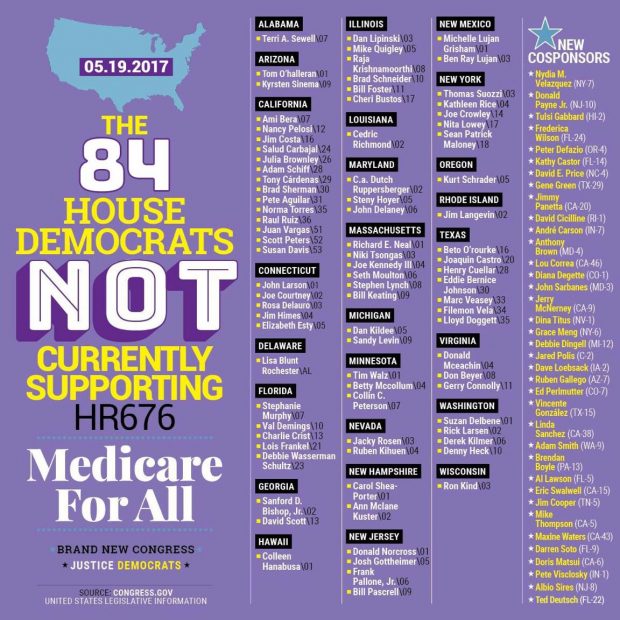 I know a bunch of people who've called Kennedy's office, we've all received verbal shrugs – but I'm hopeful that he'll rally to live up to his self-proclaimed Progressive label. I urge every BMG reader with a holdout to do their part to let their Rep know where we stand.
And I thank Elizabeth Warren for her outspokenness on this matter.