I ran into Chris at Kate's holiday party and he mentioned that he hadn't seen me here for quite a while, so I thought I'd stop by. It's been forever and a day since I've even commented here, never mind writing an actual post with a topic and everything – over two years, in fact! But while I may not have been active here, I've still been very active in politics. Here's a short list of what's going on in my world:
First of all, I got married! I guess the vaccine wore off, and I'm glad I didn't get any booster shots…
My new wife and I share the same political philosophy and irreverent outlook on life, and she laughs almost as loudly as I do! I couldn't be happier.
I'm still attending my local Drinking Liberally chapter on the second and fourth Wednesday every month at the Turtle Tavern in Milford. Bonus for me: I now live in an apartment upstairs from the tavern, so the commute is fairly easy! The fun starts at 6:30 PM, if you're in the area, join us!
My local access cable TV show is still humming along – I've had several great guests recently, watch the interviews here if you have some time:
Check out all of my recent shows, and wacth for new shows (Quentin Palfrey, Bob Massie) here: My YouTube Channel
We have some great local races shaping up here in the Blackstone Valley, most notably Tom Merolli taking on Ryan Fattman in the state senate's Worcester/Norfolk district. I'm working with Tom, running the voter data part of the campaign. Tom appeared on my show last year as he organized a group of young voters in the Blackstone Vallety, you can see that interview here:
Now that he's running for state senate, I'll have a new interview online soon. We also have two Democratic candidates running for the seat vacated by Kevin Kuros, Kevin Tagliaferri and Pat Malone, I'll have interviews with both of them online soon, as well as my current state rep, Brian Murray.
I see lots of news on here, including our own Stomv running for state rep – congrats and best of luck to Tom!
And speaking of Kate's holiday party, I grew my beard for the winter and my wife set us up with Santa and Mrs. Claus outfits – check out these pictures: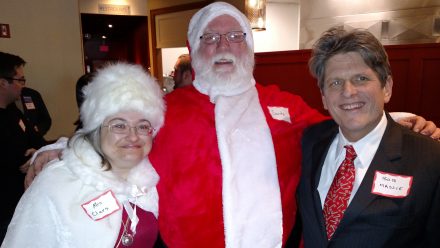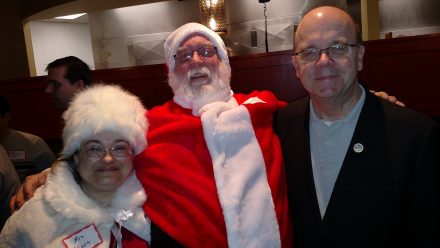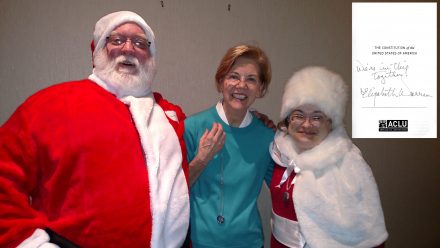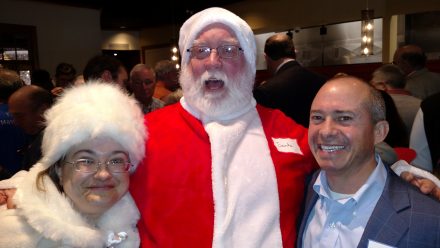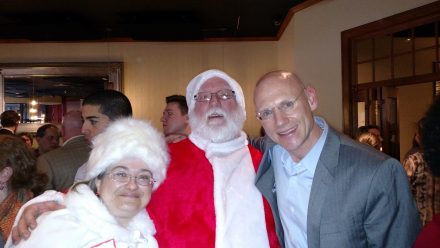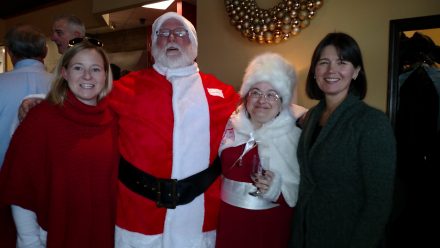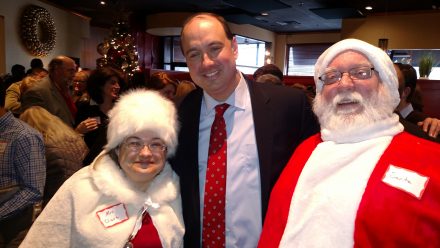 I hope all is well with everyone here – let's win a lot of races in 2018!