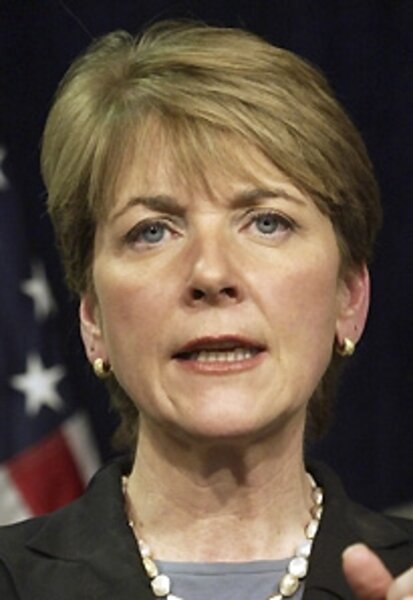 Martha Coakley (2008 file photo)
Various sources today report that Martha Coakley will join the e-cigarette maker Juul this month.
So much for her fight to protect children.
The same piece notes that current Attorney General Maura Healey (who once worked for Ms. Coakley) is investigating whether Juul intentionally marketed its product to minors last year:
Healey launched an investigation into Juul and whether the company intentionally markets to minors last year.

"They're engaged in an effort to get kids addicted, to get them hooked so they will have customers for the rest of their lives," Healey told MassLive in July.
I believe that Massachusetts voters were wise to deny Ms. Coakley the various higher offices she sought. This new gig for Ms. Coakley is entirely consistent with her behavior during her entire career in public service. We dodged one bullet in 2010, and another in 2014. Those losses demonstrated the wisdom of Massachusetts voters and had nothing to do with sports knowledge, campaign skills, or sexism. The political process worked in each case.
I hope that Ms. Healey is carefully watching this move. In my view, it speaks volumes about both Juul and Ms. Coakley.