Deval Patrick immediately after joining Bain Capital
Various sources report that Bain Capital abruptly pulled Deval Patrick from its website hours before Mr. Patrick's announcement of his decision to enter the Democratic primary.
His "biography" page on the Bain website now pulls a "403" error page: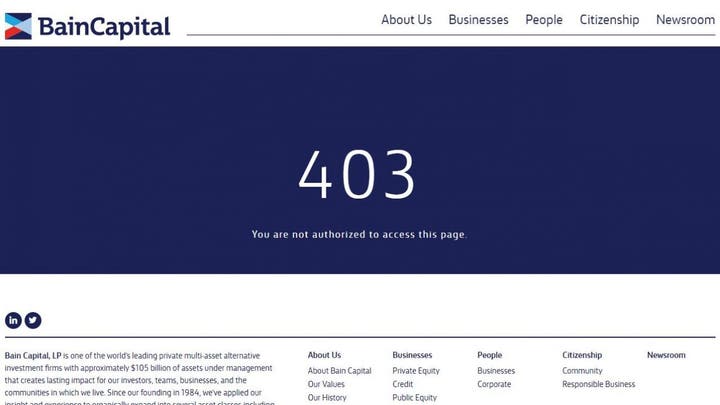 Error page from biography page on Bain website
Deval Patrick's colleagues at Bain Capital apparently feel that Mr. Patrick's candidacy is incompatible with his four-year tenure at Bain.
I agree.