Here's to reviving a dormant BMG tradition for the new year! If you revisit my past predictions on this site, most of them were wrong. I'm apparently in good company among professional pundits.
1) President-Narrow D Gain
a href="http://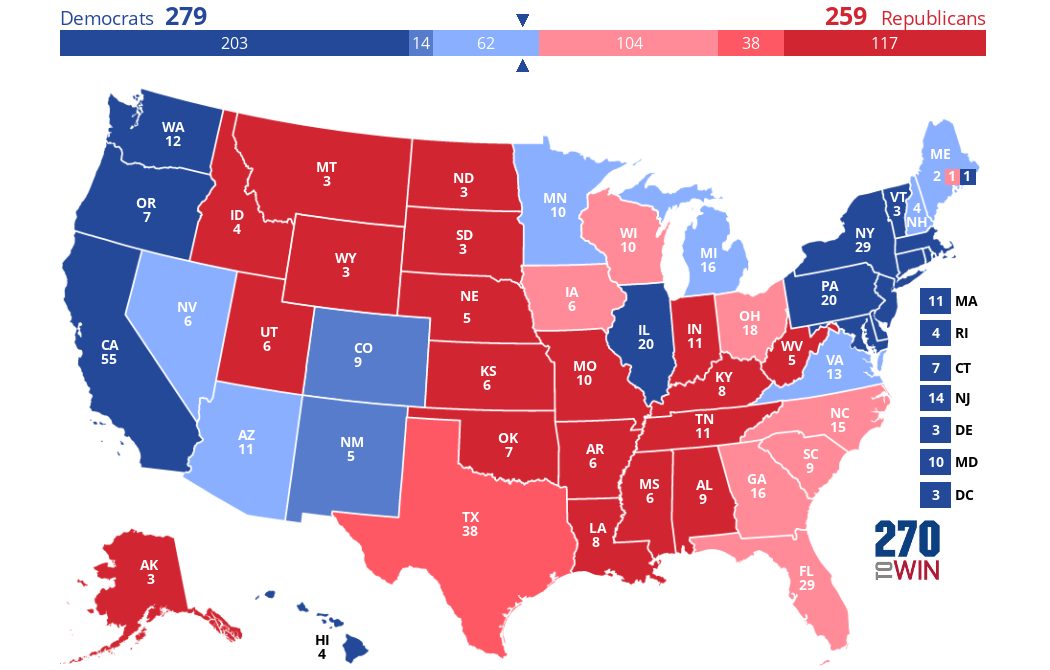 Click the map to create your own at
270toWin.com
">
Biden-Abrams narrowly defeats Trump-Pence in the Electoral College 279-259 while enjoying a much wider popular vote victory over the incumbent ticket. AZ is a nail biter the entire night with control of both the presidency and senate resting on the shoulders of its voters, with America waking up to the copper state narrowly turning blue, and along with it, the federal government.
2) Senate-Narrow D Gain
R Gains D Gains
Alabama Colorado
Maine
Arizona
North Carolina
Vice President Stacey Abrams casts the tie breaking vote giving Democrats control.
3) House-R Gains some seats, but D Hold
Dems make gains off of North Carolina redistricting and TX retirements, but lose some Trump leaning seats to the GOP. Including Collin Peterson and Jared Golden.
4) Local primaries
Alex Morse upsets House Ways and Means Chairman Richard Neal. Seth Moulton, Steve Lynch, and Bill Keating comfortably hold off their challengers. Jake Auchincloss wins primary to replace Joe Kennedy in the House. Ed Markey loses by double digits to Joe Kennedy.