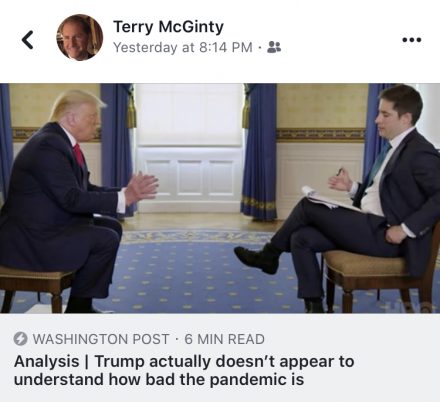 This headline is impossibly naive. He understands how bad it is. He doesn't care.
All he cares about is shading everything to try to make his alternative reality our accepted reality.
The amazing thing is, most of the country is accepting his frame on this disease, even liberals.
That frame falsely implies that we can control this virus regionally, despite the fact that this has been shown not to work.
So we will proceed, with far too many Democrats passively accepting the madness, and accusing those of us who look to the broader world for best evidence of how to bring this nightmare to heel as being "hysterical", or some variation of that word.
People who say this – remarkably – have no idea how much they are on the same page with Donald J. Trump.
This would be fine, except that thousands – or perhaps millions – will die needlessly as a direct result of this political and policy passivity.