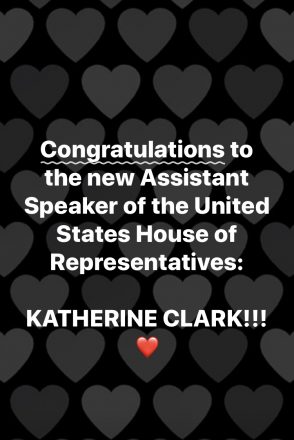 Congratulations to Blue Mass Group's own Fred Rich LaRiccia, who believed in Katherine Clark when she first challenged an incumbent Republican State Senator when everyone said she could never win. Fred managed her first campaign when she showed she could win. And win she did on her very next outing.
Fred believes in electoral politics as democracy in action.
He and Katherine have both lived that, endured the naysayers, and have prevailed.
Congratulations Assistant Speaker Clark.
Congratulations Melrose.
Congratulations Fred Rich LaRiccia.
Our nation, bleeding, wounded, and hungry, will be well served by Katherine Clark and Joe Biden.